Girl-play and boy-play are so different. Zoë had a friend over today and they played with her dollhouse; they pretended to get married (!).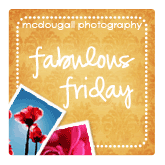 Josh actually played with Zoë and her friend for a bit after he came home from school. He pretended to operate a store and the girls would go up to his store and buy things.
Pair Josh up with another boy and it's a whole different ballgame. There would be talks of swordfights and battles. Dress-up would include shields, helmets, and various weaponry.
A boy is a magical creature - you can lock him out of your workshop,
but you can't lock him out of your heart.

Allan Beck