1.  Macro / Close-Up – I don't have any macro lens.  This was as close as I could get without losing focus.  I love orchids.  Chris' cousin took us to the Orchid Garden while we were in Kuching.  They had a lot of different varieties of orchids –different colors, some big, some small, all gorgeous.
2. Found Texture – As a lark, we put Zoë inside this huge urn.  She was a good sport about it and posed for quite a few shots.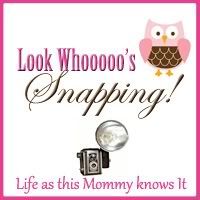 3. Home – A shot of the plane we took on the way home.  I got a few stares from the other passengers as I walked down the aisle with my camera towards the back of the plane.  They were probably wondering why I would take my camera with me to the washroom (!). 
4. Cover – This little girl is totally fascinated with umbrellas.  It was drizzling a bit that day when we visited with one of Chris' cousins, so there were umbrellas lying around.  She just picked one up (of course, she picked a pink one!) and walked around and twirled about and asked me to take pictures while she posed this way and that.
5. The Tree – I have never ever seen a tree like this before.  This was one of three trees at the Orchid Garden that had these spiky thorns up and down their trunks.  Of the three, this one had the most thorns. I'd tried to gingerly put my hand on it to balance myself as I tried to shoot up from its base; the thorns were VERY sharp.  If ever there was a tree that screams out "Don't climb me!" this one is it.