I haven't had a chance to pick up my camera much this week, so I'm featuring pics I took from our trip to Kuching.  Photos that I haven't had a chance to process until now.  I still have lots more to go through…
1. In Disguise – This girl loves wearing my glasses every chance she gets. She would even put on my reading glasses (*sigh* yes, I need them now) and when we tell her to take them off because they're not good on her eyes, she would always tell us, "But I look good in them!"  She does look good in my shades, though, doesn't she?  :)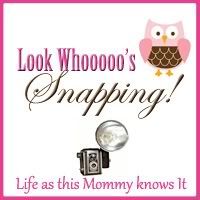 2.  Purple – I was planning to take a picture of the gorgeous purple scarf that I'd received from my friend, but I'd been busy with this week so I never got around to that.  Here's one of Zoë instead with purple on her top, some purple on her skirt, and purple on the soles of her sandals.  This girl loves purple (and pink)!
3. Food – It seems that pretty much everything goes well with a little bit of chilli. I love the occasional chilli (flakes), but my mother-in-law loves chilli with everything –be it chilli sauce or chilli flakes or chilli oil. The photo below is of little plates of chilli that they give out to each table at the hawker center we went to while we were in Malaysia.
4.  Shapes – Lanzones – little orbs, half-orbs.  The lanzones (they're called langsat in Malaysia) are sweet and yummy, as long as you don't accidentally bite into the bigger seeds, which are kind of bitter in taste.
5.  Photographer's Choice – A local street scene from our visit to Kuching.  Vendors selling lanzones, durian, corn, etc. lined the sidewalk.  This man provided entertainment for vendors and for the people who pass by.  He was singing English, Chinese, and Malay songs.  He might be a busker, but I'm not very sure.