Josh had another chess competition on Sunday… and as with previous chess meets, this one was a whole-day affair, starting from 8:30am and finishing at 5pm. 
Zoë came along and decided to stay throughout the competition.  She found some hula hoops and kept herself entertained.   She wanted to try to do two hoops at once.  She asked me to hand over to her the blue (smaller) hoop when she got going with the bigger, yellow one… and off she went, spinning both.  She's a master hoola-hooper now!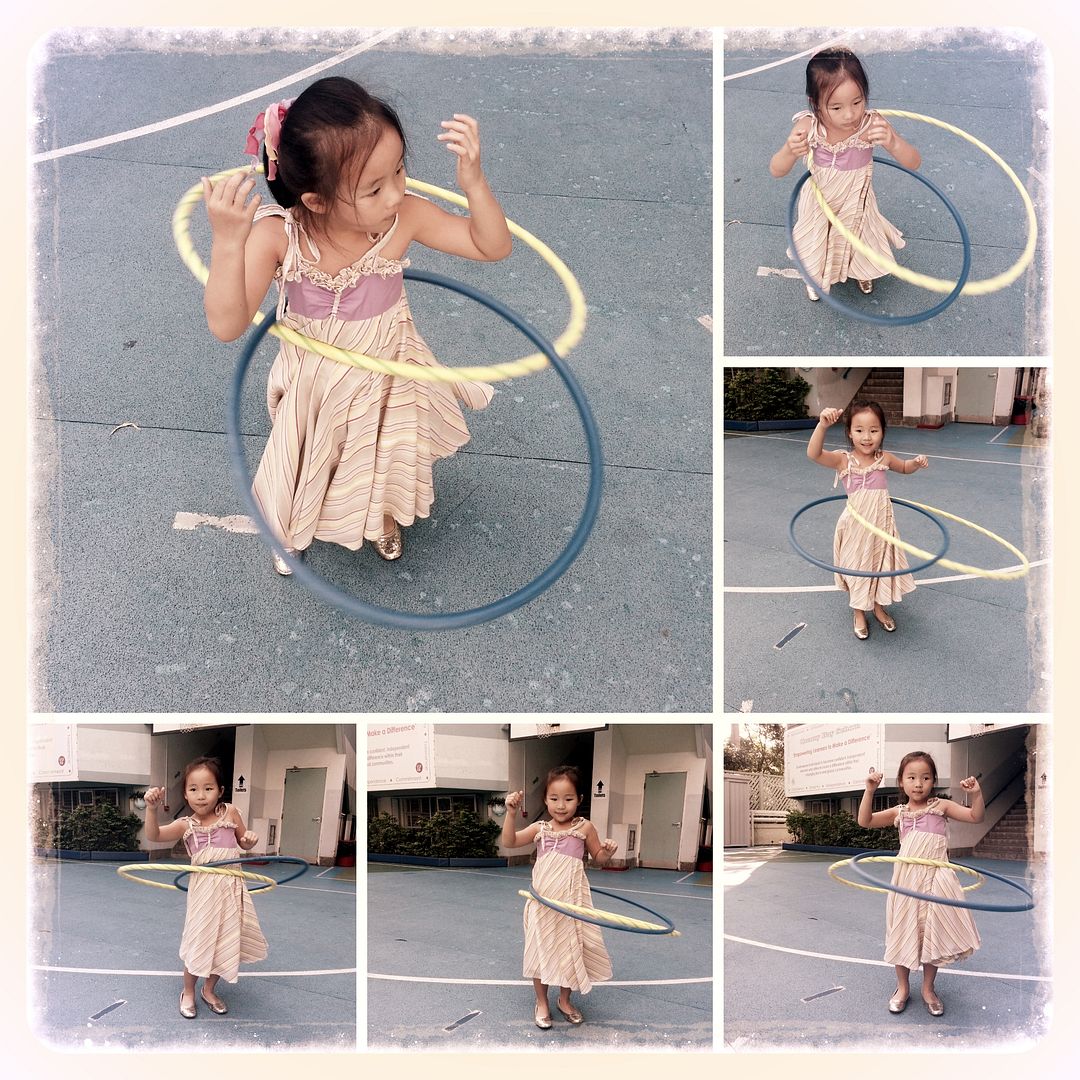 Meanwhile, Josh was in the hall playing seven rounds of chess.  He came in 7th overall… I guess 7 was the lucky number of the day for him!  He was super stoked about the medal, as you can see below.  He's with his buddy, J, with whom he plays chess every week.  Yay, Josh!